WE REQUIRE A $250.00 DEPOSIT TO HOLD A PUPPY.  

PLEASE MAKE SURE THAT YOU REALLY WANT THE PUPPY  YOU PUT A DEPOSIT ON.  DEPOSITS ARE NON-REFUNDABLE.  PLEASE CONTACT ME PRIOR TO SENDING DEPOSIT.    I accept personal checks, cash, money orders or cashiers check or paypal for deposits .   

... FINAL PAYMENT NEED TO BE BY MONEYORDER, CASHIERS CHECK OR WESTERN UNION/walmart money gram OR CASH..   FINAL PAYMENT IS DUE BY THE TIME PUP IS 9 WKS OLD IF 9 WKS OR OLDER PAYMENT IN FULL IS DUE WHEN PUPPY IS PURCHASED.    IF USING CASHIERS CHECK OR MONEY ORDER, SUFFICIENT TIME MUST BE GIVEN TO ALLOW FOR THE CHECK TO CLEAR THE ISSUING BANK.   PURCHASE OF PUP/DOG  MEANS THAT YOU AGREE WITH MY PURCHASE TERMS.  SO PLEASE REVIEW THEM AT PURCHASE/SALES AGREEMENT PAGE.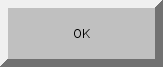 PUPPY PAGE TWO CLICK  BUTTON

FINAL PAYMENT NEEDS TO BE MADE BY CASH, MONEY ORDER OR CASHIERS CHECK.  IF PICKING PUP UP IN PERSON , CASH IS PREFERRED.  THANK YOU. 


call otTr text me 816-786-5411

PEDIGREES FOR PARENTS AVAILABLE UPON REQUEST.   

Double click here to add text.

LORRAINE- FEMALE, THIS IS AN OUTSTANDING PUPPY , AT THIS TIME I BELIEVE SHE IS SHOW QUALITY.   WOULD MAKE A TERRIFIC PET AS WELL.     SHE IS VERY OUTGOING AND FRIENDLY, LOVES TO GIVE KISSES.   D.O.B.= 05/22/18.  DAD IS AKC GRAND CH.  DEPOSIT   $1500.   

KYLE- WHAT A GORGEOUS PUP HE IS , FRIENDLY AND FUN,   D.O.B.= 06/08/18.  AVAILABLE $675.

KRAMER- LAID BACK SWEET GUY AVAILABLE $675