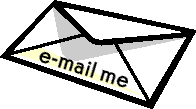 2011 AKC EUKANUBA  ORLANDO FLORIDA

WELL , WE DIDN'T WIN THIS YEAR BUT WE DID GET A SECOND PLACE AWARD OF EXCELLENCE .  IT WAS A VERY LARGE CHIHUAHUA ENTRY WITH 5 AWARDS OF EXCELLENCE GIVEN.  I AM SO PROUD OF SUPERMAN IE CHUCKY, HE IS A PLEASURE TO SHOW AND A JOY TO OWN.    WE WILL BE CAMPAIGNING HIM AGAIN IN 2012 TO GET HIS GOLD LEVEL GRAND CHAMPION TITLE.     

VACATION PICS ORLANDO /NAPLES

DISNEY ANIMAL KINGDOM ZOO 

LION KING PERFORMANCE DISNEY ZOO 

Disney Animal Kingdom- my daughter, my friend Rosie and myself  

water ride at disney lots of fun we went 3 times

Botanical Gardens in Orlando

Huge old oak tree with spanish moss 

Our airboat ride thru the everglades and mangroves

Boat ride to shelling island and tour of Naples Harbor

Good Bye until next year.......hope you enjoyed our 2011 Eukanuba show and vacation....